The 'Marginal', Luanda's seafront, has many buildings remaining from when it was a Portuguese colony and a popular holiday destination.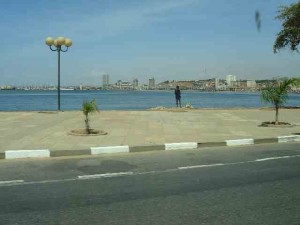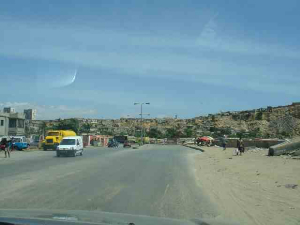 The house
Susan and the children outside our house (don't ask how the car is meant to get into the garage)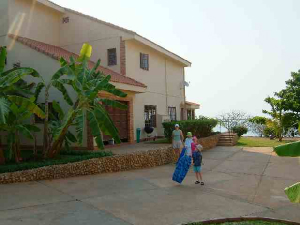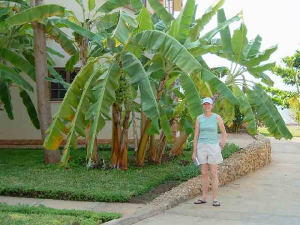 Welcome to Luanda Golf Club!
This picture shows the "Clubhouse" (the container) and car park...