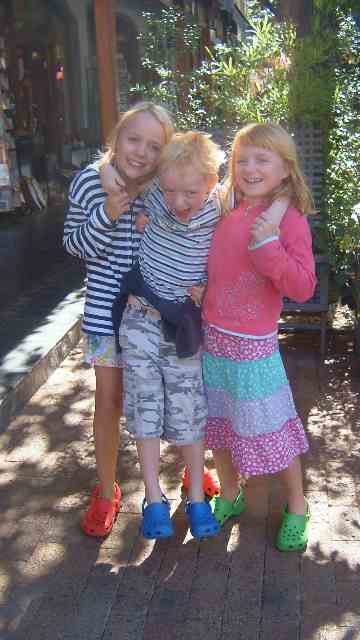 Went to visit Stellenbosch wine area on Easter weekend.... So of course absolutely everything was shut except for one shop. The only things we could buy were postcards and hot-chocolate and cake so at least the children were happy.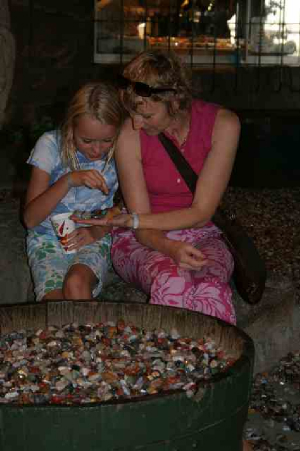 'Scratch-Patch' kept the children amused for a surprisingly long time.
The Cango caves were truely amazing. We spent a couple of hours walking, climbing and squeezing through various sized and angled openings going deep into the hillside.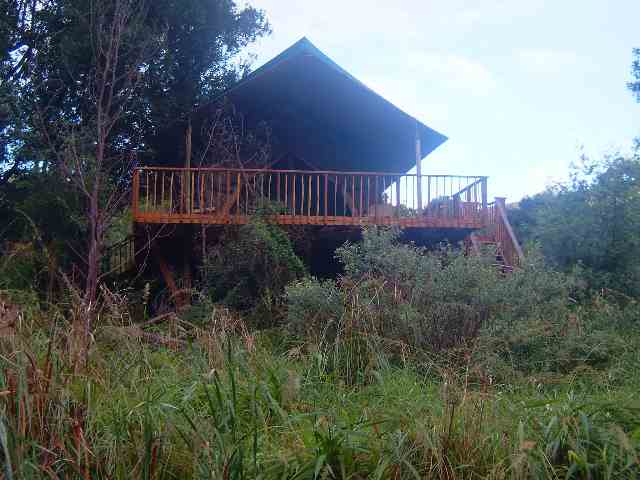 This was camping in style. Each tent included an en suite loo and a bath with a view (out and in), as well as a bowl of fruit and a complementary bottle of sherry. Oh yes, and a telephone so you could contact 'room' service.