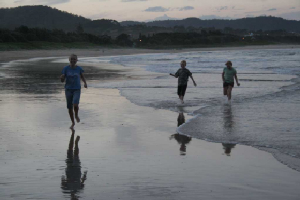 Running off the fish & chip supper at Coff's Harbour.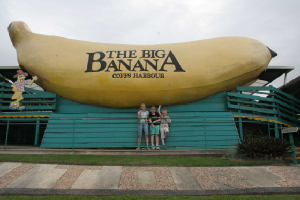 Also at Coff's Harbour and a bit tacky. Nevertheless the "Big Banana" was worth the stop for the chocolate coated frozen bananas alone.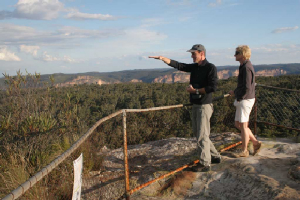 Met up with Giles, Trudy and the boys at their house in the Blue Mountains. Unfortunately we had only allowed a single day - not nearly enough time. But during our short say there Giles showed us some of the most spectacular views.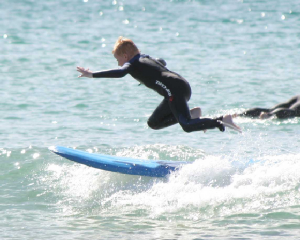 ..........Meanwhile Ali quickly developed a highly individual technique!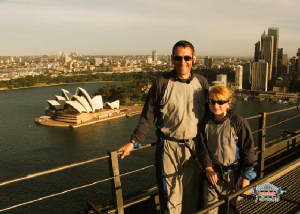 Roger and Jane climbed the bridge the following day and clearly felt the need to hang on at the top.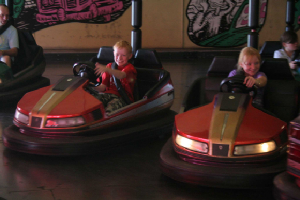 At the time that Gemma and Susan were wasting their time on the boring old bridge climb, Jane, Ali and Roger enjoyed an exciting afternoon at Luna Park, or at least two of them did.