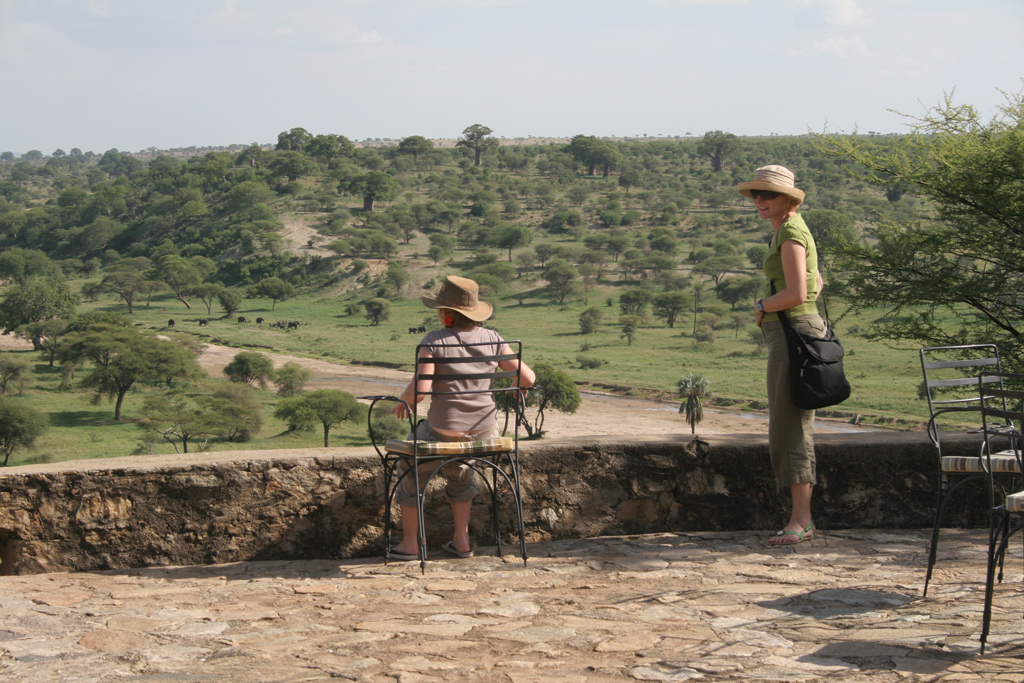 After three successive days of travelling by plane to airports of diminishing size, we met up with our driver and eventually arrived at Tarangiri, where the lodge had a superb viewing area across the valley.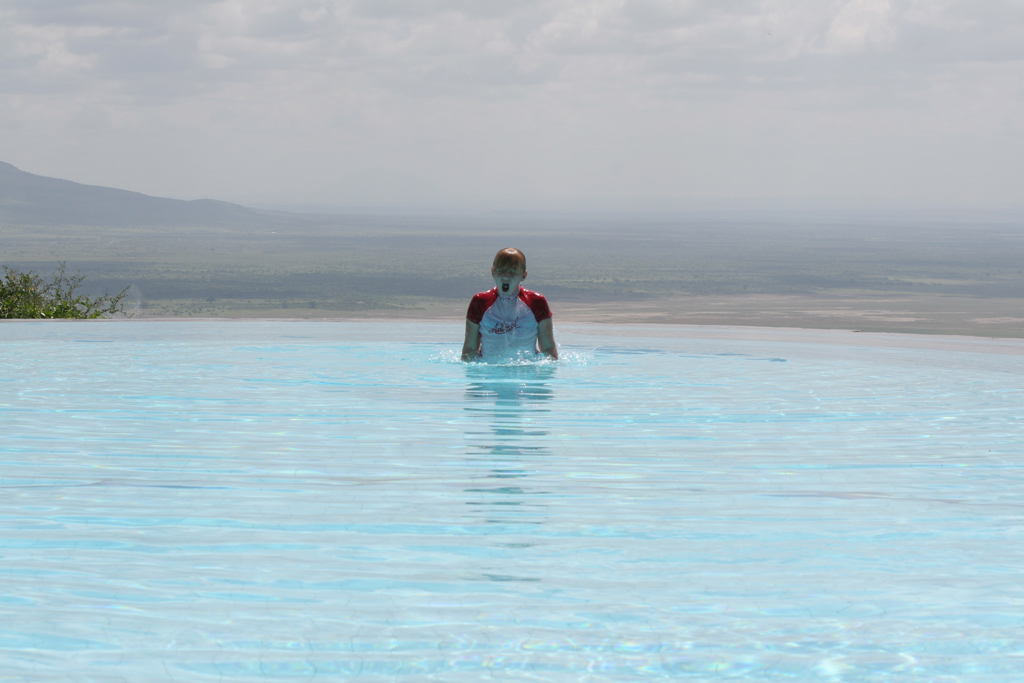 The lodge we stayed in at Lake Manyara was our most comfortable accommodation (many people actually dressed smartly for dinner) and it boasted an 'infinity' pool with a fantastic view over the lake below.
The Ngorongoro Crater is truely spectacular. At about 5 miles in diameter it is nature's own safari park (although the animals can, and do, enter and leave pretty much as they like).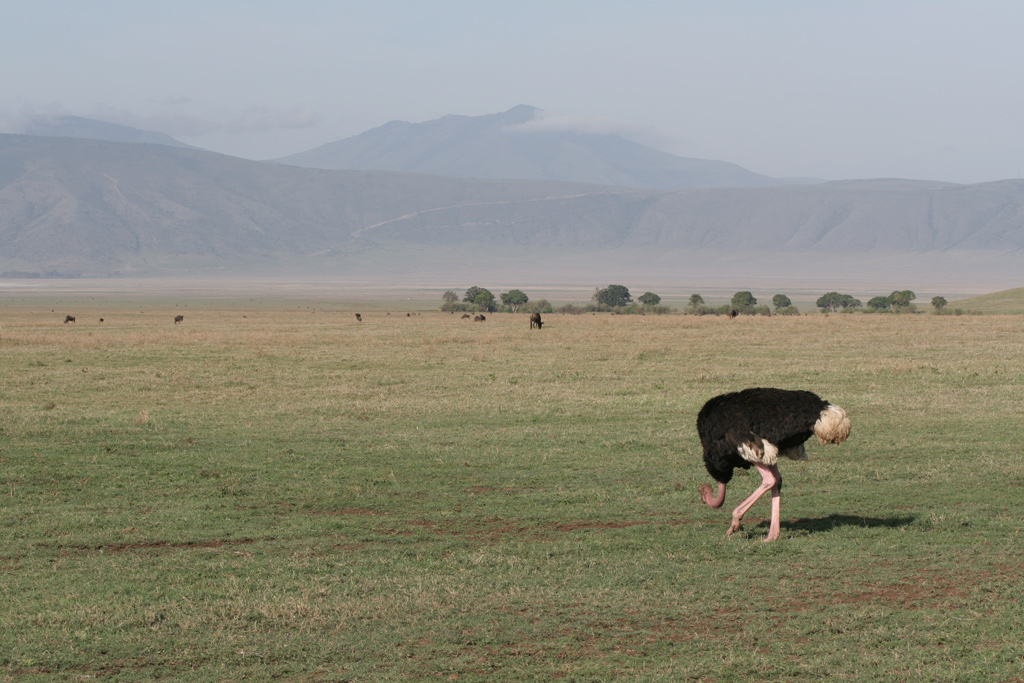 The crater gave us spectacular views from almost anywhere in it.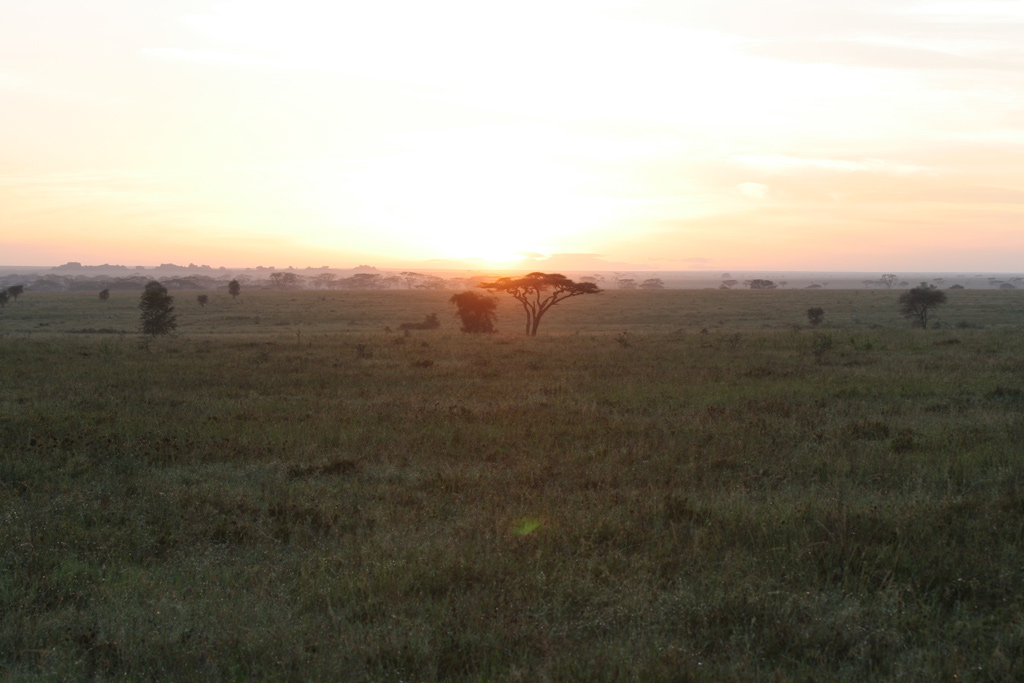 The next stop was a 'camp' in the plains of the Serengeti.

An early morning game drive confirmed to the children that their own parents had less common sense than most animals. Other than a spectacular (only to said parents) sun rise very few animals were seen.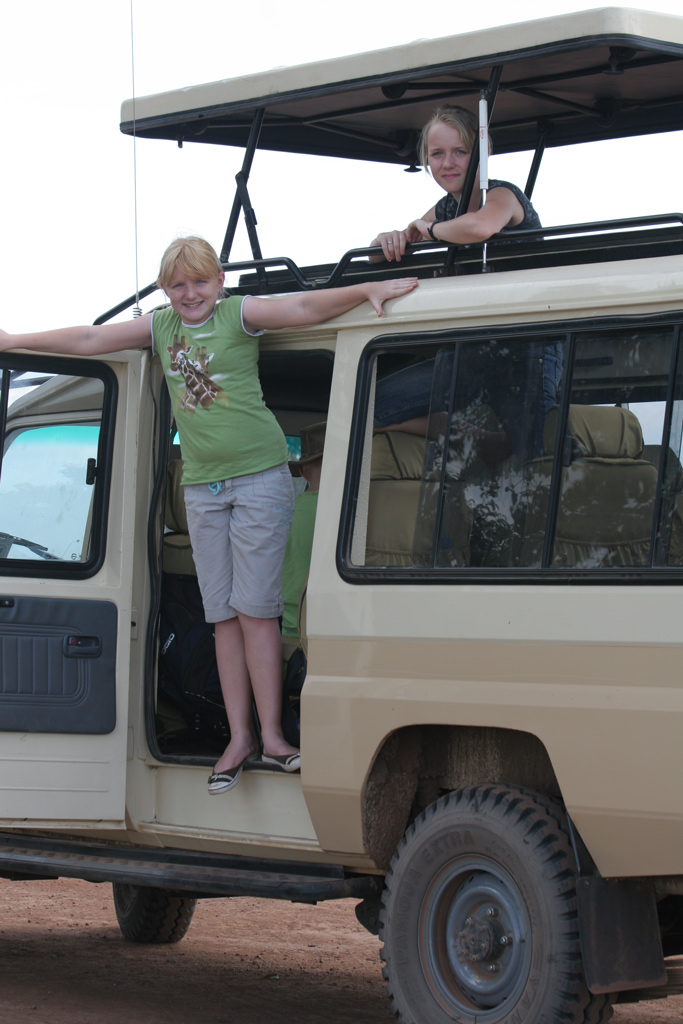 The Landcruiser was our home-from-home for the duration of our time on safari.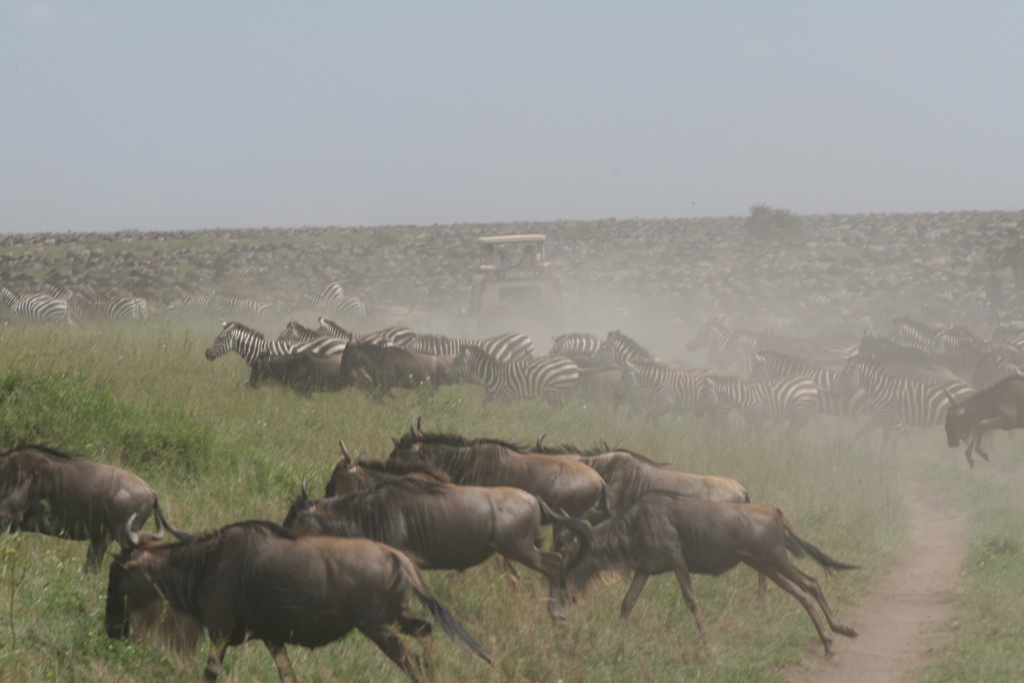 Seeing the migration of the Wildebeest and Zebra was literally awesome. In front of us, and sometimes all around us, were thousands upon thousands of animals as far as the eye could see across the plain.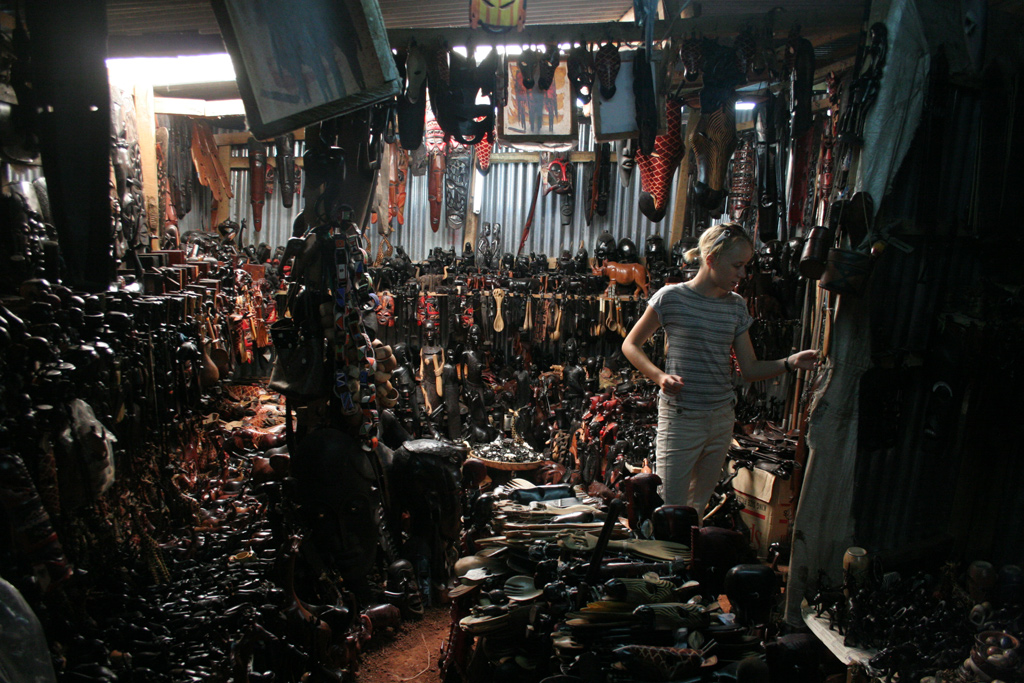 On the way to our next destination we had to stop to pick up a few souveneirs.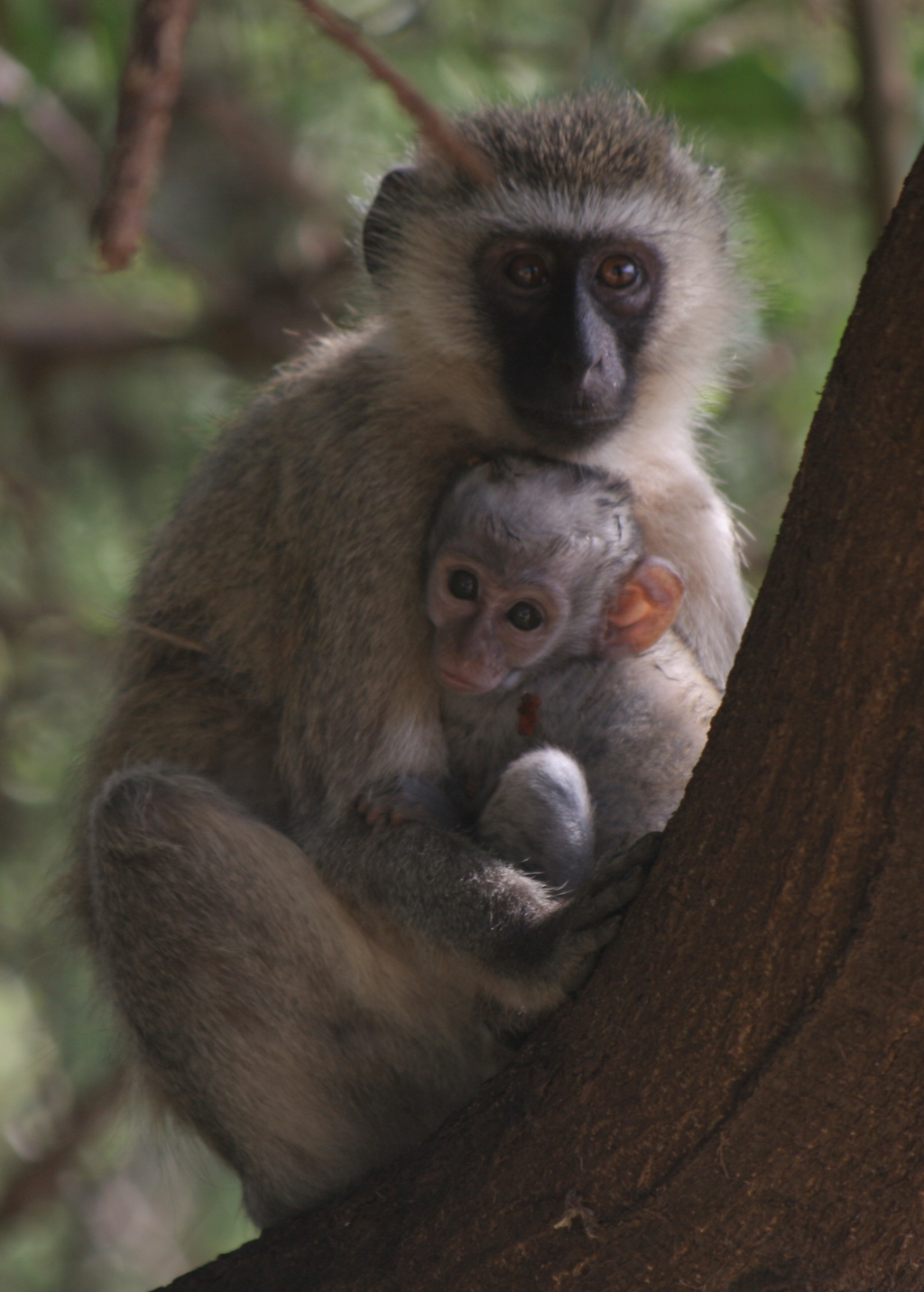 The dense woodland in the Lake Manyara National Park was home to a large number of primates. Most of who seemed well used to cars and so completely ignored us.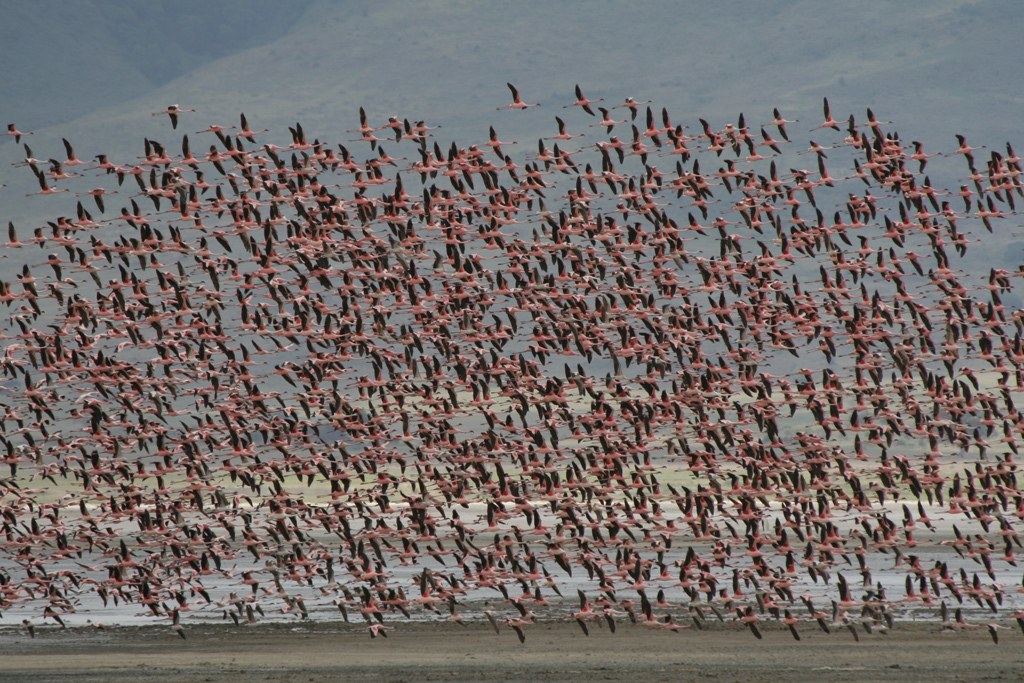 The small lake in the crater was heavily populated with flamingo.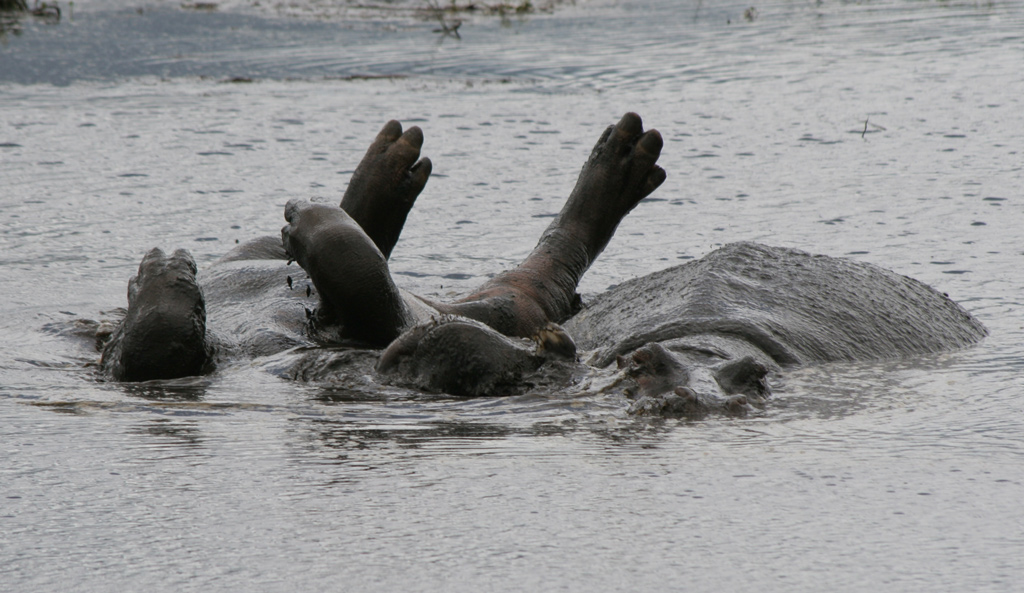 We spent a long time by the water observing a large number of hippos. We watched amused as they rolled over, their wee legs waving in the air. We also saw all sorts of other unmentionable behaviour – suffice to say that our game book was consulted for the gestation period for a hippo.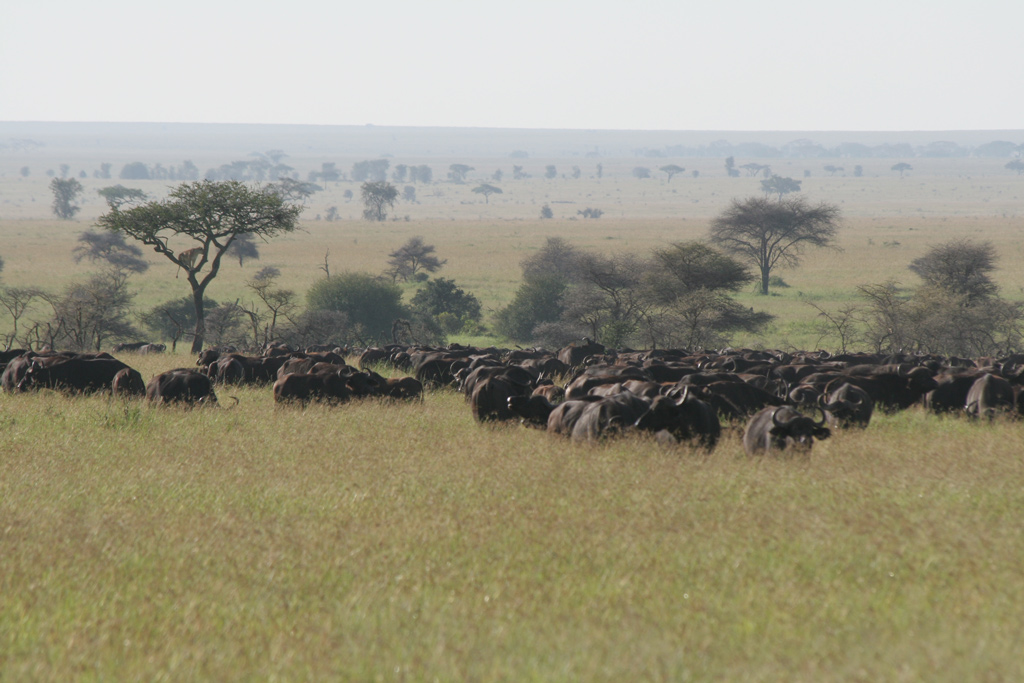 We had hoped we might be fortunate to see lions hunting. However, we had never imagined we might witness the opposite. We had stopped to watch a small pride of lions at rest. Only to see them a few minutes later being chased off by a galloping heard of buffalo. If you look carefully in the picture above you can see one lion who escaped the buffalo by climbing a tree.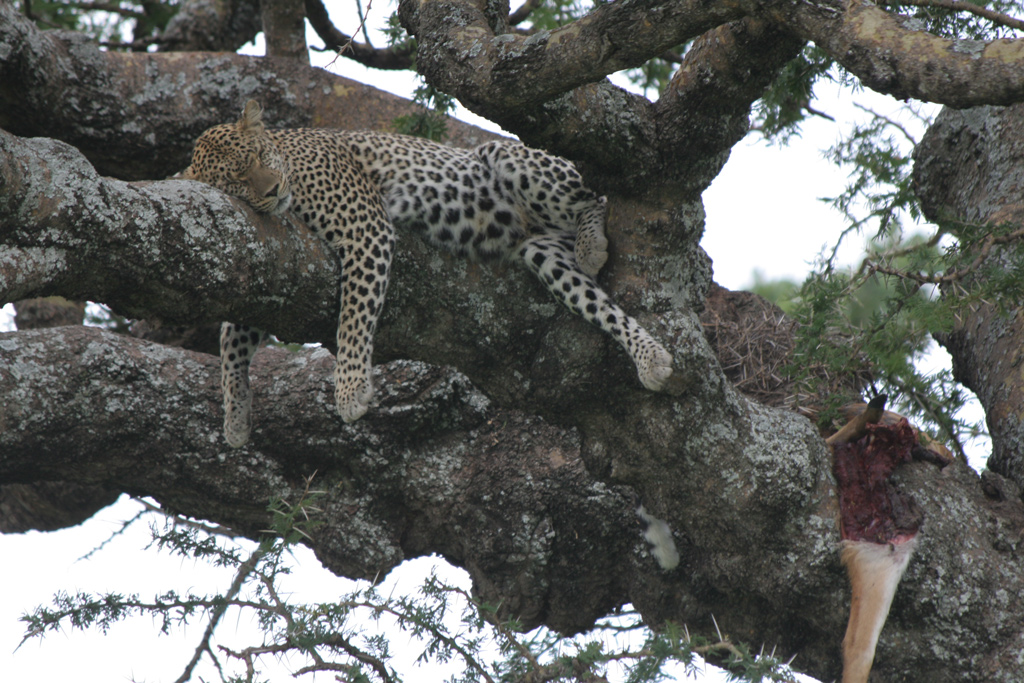 This leopard had enjoyed a kill a few hours earlier. She had reportedly had a cub with her, however, it remained well hidden while we were there.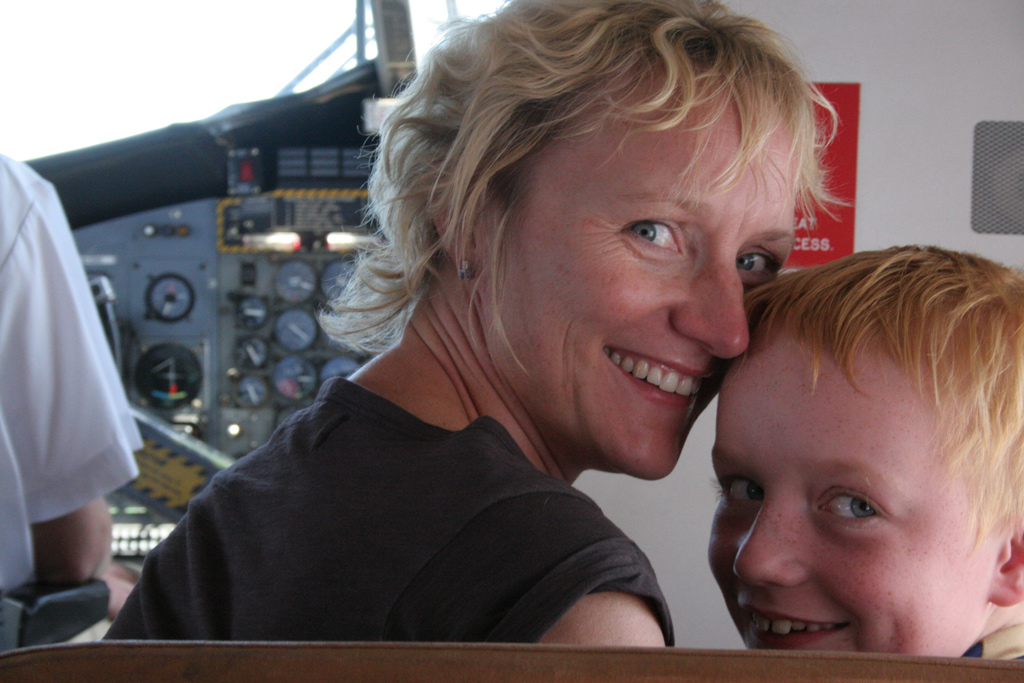 Having driven all the way in to the Serengeti, we decided to take the quicker and easier alternative to return to Dar es Salaam. The flight in the small single-engine plane also gave us the opportunity to view from the air the land we had driven over in the preceding week or so.